It's been a quiet two months.
Updates have been slow and it's been a while since we wrote a blog post. I apologize for this recent lack of general progress. As a bootstrapped company, funds are often hard to come by and the team was focused on another project to acquire immediate funds. But don't worry, that project is now finished and we have enough runway for at least the next five months!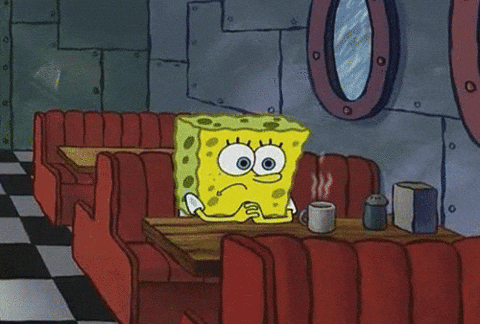 So with that out of the way, let's talk about what's ahead.
A few weeks ago, I got an email from one of our premium subscribers. He was, understandably, curious about the future of Ryeboard. He had questions like – "What is going on? What should I expect from Ryeboard in the future?"
They were fair questions – actually, it is something we should have addressed weeks ago. But better late than never right? So here we go: here are some of the most exciting things to look forward to for the rest of the year!
---
Bug Hunting and Stability (continuous effort)
Buuuut let's start with something… less exciting but still super important.
Come on, no one likes bugs right? Well, neither do we. Actually, it makes our two developers break out in nervous sweats whenever we encounter one. *shudder*
Fortunately, we have cleared out most major bugs in Ryeboard but a few more may be lurking in the darker shadows along with a few dozen minor annoying ones scurrying out about. We WILL stomp them out in a timely manner but we need your help to do so. While we do have our own bug detection system installed, nothing beats direct feedback from you guys. Whenever you guys encounter a bug, don't hesitate to email us at john.uhyb@ryeboard.com!
Ryesnap Open Beta (early Nov)
It's been sitting on our to-do shelf collecting dust but we're about to launch our Chrome extension into open beta very soon! It is currently our most requested feature on our feedback page and as such, deserves more of our attention. We are planning on launching Ryesnap with note taking, file uploading, and bookmarking capabilities along with a short help page and introduction section on our landing page.
Expect awesome ways of collecting and storing content in the wild wild web!
Public Boards and Collaboration 2.0 (early Nov)
Due to feedback from you guys, we realized that Ryeboard has a lot of potential to replace community and team notice boards and hubs such as Trello or Padlet. Currently, Ryeboard is not designed to handle hundreds and thousands of simultaneous board visits which restricts using our boards as a way to share public material.
But fear not! We are currently designing a system for precisely this kind of job. It'll be able to handle tons of simultaneous connections and update real-time once the owner changes something on the board. We're really excited about how you guys will use Ryeboard once this feature launches!
In addition, we will be refining the UI/UX of the collaboration menu as well as adding new features such as password protected boards, invite by email, and more!
Big and Small Designs (mid Nov)
Slick designs are on the way.
Not only are we exploring different themes to use across Ryeboard, our designer is meticulously looking for even the smallest details to improve and vitalize. Transitions, animations, icons – these will all add up to ultimately provide a finer experience for all of us.
And while it is a huge task, the team is tinkering with streamlining common workflows and tasks to make sure you guys can experience even less friction while using Ryeboard. Let us know if you have any ideas at john.uhyb@ryeboard.com or here!
Ryeboard 1.0 and Tools (early Dec)
We know some tools get more love than others… while others sit in the corner of the room alone (cough cough… checklist card…). It's finally time to revisit these features on Ryeboard so we can make sure all features have a clearly defined role and purpose in the Ryeboard platform. Some of the tools we will be looking at is:
Checklist Card 1.0
Comment Card 1.0
Card Menu System 2.0
Drawing 2.0
Connect 1.0
Features listed on our subscription plans page
Don't see something you want us put under the microscope? Let us know at john.uhyb@ryeboard.com or make a suggestion here.
The Hub (late Dec)
This is one of our favorite upcoming features. It is very hush hush right now (I know, very unlike us) but we are really excited about what it'll bring to the Ryeboard workspace. Basic ideas that are being tossed about are:
Overview of activities on your board
"Quick Access" to recommended boards
Stats of your workspace
Checklist item sync
Other exciting stuff
Basically, it will be another section on the dashboard to help manage all your day-to-day activities on Ryeboard. And it'll be a nice stepping towards…
Team Spaces (TBA)
While far away, we are slowly ramping up our B2B services. We noticed that many of our users are co-workers interested in using Ryeboard within their team. Unfortunately our current feature sets and billing system makes it difficult to easily setup Ryeboard in a team environment. This will soon be addressed and we will keep you guys updated upon further developments.
---
Everyone at Ryeboard is super excited about bringing all of these updates to the community. Remember to contact us at john.uhyb@ryeboard.com for any questions or feel free to submit ideas here!
Have a great day everyone!