Hey guys, John here!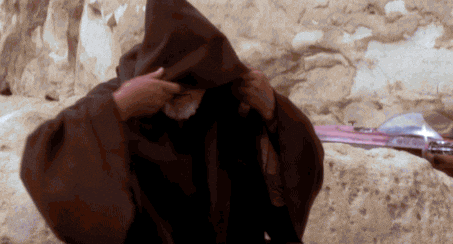 I've always valued transparency when working on Ryeboard so I try to make it a habit to share the happenings of Ryeboard to everyone, regularly. Today, I want to talk about what we've been working on in the past few weeks and our plans on what Ryeboard will be in 2020.
The whole post is around 8 minutes long. For the busy folks out there that want the short version:
We've been conducting intense research to identify our market fit.
We decided to focus on helping teams manage and share all of their diverse project content.
Our official 1.0 version will launch in April.
We launched a new public roadmap.
We received our first pre-seed fund!
For those of you who want the nitty-gritty details, let's get started!
---
The Search for Our Market Fit
We started our product examination at where we thought was the most important place – the Ryeboard community! We conducted a survey over the course of a week which many of our generous members answered. Here were some key takeaways and insights from the survey:
Over 70% of respondents found organizing diverse content types from different people a challenge for their team.
The top 3 explanations of this being a challenge were:

Team content is scattered.
Can't visualize different types of content in one place.
Hard for the team to find and access content.

More than 70% of our respondents work in small teams of between 2~10 people.
56.7% of respondents are managers of a team.
50% of respondents collaborate online with others everyday, 79.4% do so at least once a week.
As we went further into user interviews, we learned that many users were really struggling to manage and share project content with stakeholders. All of this data was enough for us to reach a testable hypothesis. Here's what we came up with:
Product managers in small teams are frustrated by managing projects because of challenges organizing diverse content from different stakeholders.
Ok, awesome. It was nothing groundbreaking but it was a direction we could definitely explore. Now to test our hypothesis!
The easiest and quickest way for us to test our idea was to apply the new narrative on our landing page and tracking changes in our conversion rates. We spent a few days updating our landing page and were pleased with the result:
Registration rates were up by almost 70%!
This was a clear indication that we were heading in the right direction. After some debating, the team decided to commit to a new identity for Ryeboard. Something we're calling "project content management software".
---
What is Project Content Management Software?
Digital teams today generate and collaborate on large amounts of diverse content from different people everyday. Project content management (PCM) software helps your team collect, manage, and share this data.
More specifically:
PCMs enable teams to collect and even create content easily and efficiently.
PCMs enable managers to manage and organize large amounts of data flexibly and quickly.
PCMs enable users to share and give context to content in a case-by-case, extensible manner. Basically, it should enable users to talk about the content in different contexts without affecting the actual content.
We think Ryeboard is perfectly situated for this role. Its simple canvas interface, modular design of cards, and the whole board & card system work together in a unique way that will eventually fill in the role of a PCM perfectly.
But why would you need or care about this? Well, does any of this sound familiar?
Your team shares files often. Too often maybe. Stuff gets lost and it's hard to make sure everyone is on the same page.
There are so many versions of files! So much redundant content! You wish there was a way to centralize and visualize all this dynamic content in a sane, logical way…
Your project is complicated with lots of moving parts. Sometimes explaining these concepts to your team and giving context to content you share is difficult.
Maybe this is a hyperbole; or, maybe it describes exactly what your team is going through.
I'm really excited to get to know those teams 🙂
But to clarify the key values the new Ryeboard will be focusing on:
Make it easy to find and share content.
Make it easy to visualize and manage content.
Make it easy to share and give context to content.
At the end of the day, we hope people, teams, and organizations will use Ryeboard to create a clear unified story that people can rally around. We will be discussing this further in future posts.
---
The Ryeboard 1.0 Launch
This is all very exciting for our team. But we want to build and test fast to make sure that we really found our market fit and iterate again if we haven't. This is a pretty ambitious mini-pivot we have on our hands but we're aiming for an April launch to not waste time.
But before we start taking things apart and adding a wave of new features – we are very well aware that many users actually use Ryeboard for a variety of different purposes like writing, brainstorming, note-taking and more. Many of these users have shown us support for quite a while and some are even premium subscribers. I just want to clarify that this mini-pivot should not degrade your workflows and will actually improve it. We actually see a lot of overlap with all these use-cases and expect everyone to benefit from this mini-pivot.
But thank you to those users and know that we have not forgotten you!
When we're ready we'll be doing a Product Hunt launch like when we first launched our prototype. We would appreciate any support there when we launch!
---
The Path to Version 1.0
A lot of users were asking about and referencing the old public road map so we decided to maintain a public road map again. The old one is… well quite old and hasn't been maintained in almost a year. However, we think this is a critical piece in the coming weeks as a way to passively communicate with the Ryeboard community and show our progress.
We are planning on updating this daily so feel free to drop by often!
Here's the link to the new road-map.
And remember to submit suggestions here!
---
Committing to Ryeboard
So money has always been something that's been fickle for Ryeboard. As a bootstrapped team, we had our fair share of exciting and hard times. However, one thing that was consistent was the financial and mental burden from all this instability. As this has been a full-time job since last April for the team, it makes a lot of sense why we felt that way. But it reduced our commitment to Ryeboard because we often took second jobs or contract work to help pay the bills.
But no more!
I'm excited to announce that we received our first pre-seed funding! We're looking forward to working with our new investor, Richard Frankel, and the 12 month runway that he provided us.
The Ryeboard team will now be committing the full might of its small, fierce team for 2020. We're thrilled about what this year holds for us.
Thanks for reading to the end and have a great day everyone!